What's up! 
Release a new! 5.27, 2021
[Escape Game : Let's go! The Mysterious Island]
★ 9.3,2020 
Beware of scams using the name of STUDIO WAKABA.
STUDIO WAKABA does not have a staff member named Mariko Hajime.
We do not publish the name of the member publicly.
★ 7.1,2020
我们已经在iOS上删除了STUDIO WAKABA的应用,该应用使用的是中国大陆的计费系统。
你仍然可以像以前一样玩Google Play。

★ 1.2,2020
With the UK leaving the EU, our iOS & Google play apps have freed the UK from the constraints of GDPR.
★ 5.25,2018
We are terribly sorry, but our Apps has been suspended delivery to countries where GDPR is applied.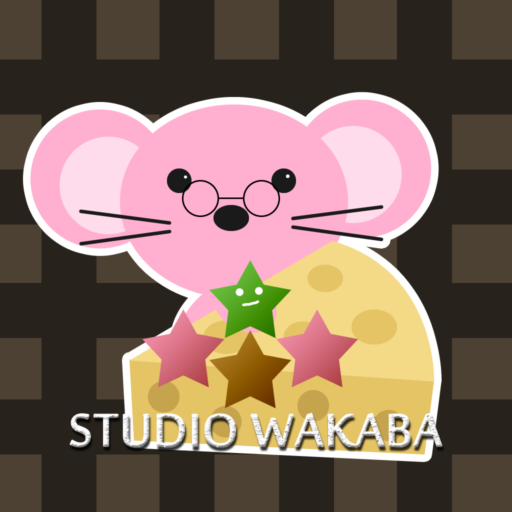 If you want to go to the STUDIO WAKABA app page with your smartphone, just copy this QR code with your camera!

Escape Game Series  iPhone/iPad/Android
Jun. 7,2017

July  1,2017

Aug. 11,2017

Sept. 27,2017

Episode 1
MOONLIGHT
Episode 2
My favorite getaway
Episode 3
The room
where small bird visit
Episode 4
Sparkler
 
 
 
 

Oct. 22,2017

Dec. 22,2017

Mar. 8,2018

May.13,2018

Episode 5
Trick or Treat
Episode 6
Robotics Institute
Episode 7
Snow globe and Snowscape
Episode 8
Opening day of a fresh baker's
 
 
 
 

july12,2018

Oct. 8,2018

Dec. 12,2018

Feb. 22,2019

Episode 9
The starry night and fireflies
Episode 10
Dragon and Wizard's Tower
Episode 11
Old clock and sweets' parlor
Episode12
BACKYARD :
My favorite getaway 
 
 
 
 

Apr. 12,2019

Jun. 18,2019

Sept. 5,2019

Nor. 18,2019

Episode 13


Sakura fall in the last snow

Episode 14


Starry Sky

Episode 15


Haunted House

Episode 16
CAFE AQUARIUM
 
 
 
 

Jan. 22,2020

Apr. 21,2020

Jun. 18,2020

Sept. 9,2020

Episode 17


Lodges & Dwarfs

Episode 18
Chocolat Cafe
Episode 19
Hope Diamond
Episode 20
The Wizard's Lair
 
 
 
 

Oct. 24,2020

Dec. 23,2020

May. 27,2021


Summer,2021

Episode 21


Pumpkin Party

Episode 22




Bring happiness Pastry Shop

 
 
 
 
 
Escape Games -Privacy Policy-

iPhone/Android Apps